Phoenix, Arizona - February 7, 2020
Early in 2020, before the COVID-19 stay at home order, we were fortunate to be able to host the 18th International Symposium on Ligaments and Tendons (ISL&T-XVIII) held at the Phoenix Convention Center in Phoenix, Arizona on February 7, 2020. Drs. James Goh and David Corr, Conference Co-Chairs, organized a great meeting and Program Co- Chairs, Drs. Matthew Fisher and Daniel Latt, put together an outstanding program.
The meeting started with a clinical keynote lecture by one of ASIAM's board of directors, Dr. Chih-Hwa Chen. His lecture was followed by four scientific sessions: Development and Maturation, Multi-Scale Biomechanics, Inflammation Healing and Remodeling, and Tissue Engineering and Regenerative Medicine as well as a poster session. The program consisted of 8 keynote, 17 five-minute, and 9 poster presentations. We wish to thank Dr. Albert Banes and Flexcell International Corporation for supporting the ISL&T Awards.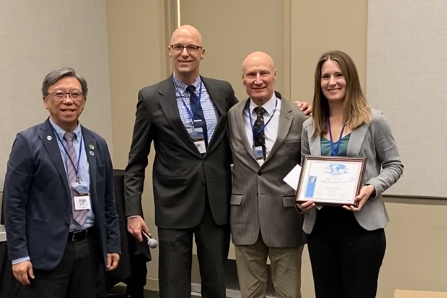 Dr. Callen Luetkemeyer
Savio L-Y. Woo Young Research- Biomechanical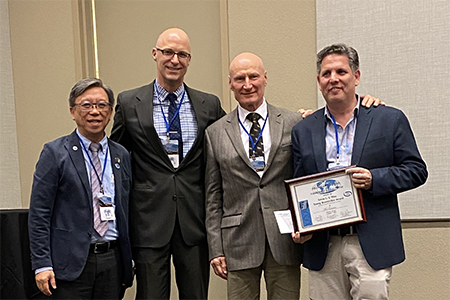 Dr. Mor Grinstein
Savio L-Y. Woo Young Research – Biological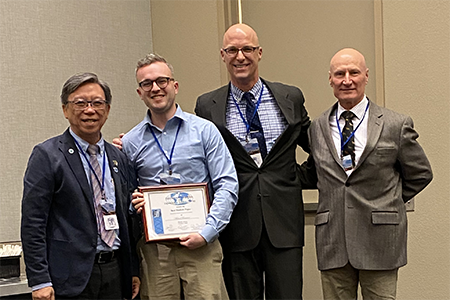 Mr. Michael Bramson
Best Student Paper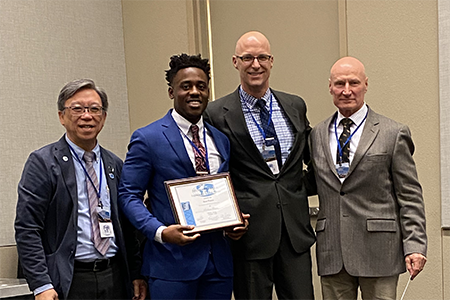 Mr. Roshawn Brown
Best Student Poster
Best Fellow Paper
Dr. Jennifer Zellers (Not Pictured)