Recipient of the Ramon Cugat and Montse Garcia Research Scholarship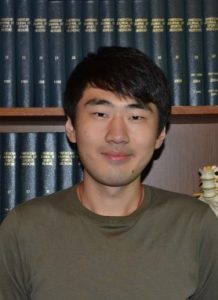 I am extremely grateful and honored for this precious opportunity. I am thankful to
Dr. Arthur Mak
, from the Chinese University of Hong Kong, and to
Dr. Savio Woo
, MSRC, University of Pittsburgh, for this invaluable research experience. During my internship, my main task was to participate in the project, "Corrosion Characterization of Pure Magnesium Coated by Micro-Arc Oxidation (MAO)", with my mentor,
Ms. Jonquil R. Mau
, by studying the corrosion characteristic of magnesium using in vitro and electrochemical testing. While at the MSRC, I learned 1) that to be a good researcher, everything must be handled carefully, precisely, and safely; 2) how to have effective reading skills and critically analyze a study; 3) how to be patient; and 4) how to improve my communication skills, presentation skills and to make an effective PowerPoint presentation. Lastly, I would like to thank
Dr. Woo
, and
Dr. Mak
for providing this opportunity and to
Dr. Ramon Cugat
,
Dr. Montsé Garcia
, and
ASIAM Institute
for the support to explore this exciting area of research.