Director: Kam W. Leong, Ph.D.
Our research in the past has focused on understanding and exploiting the interactions of cells with nanostructures for therapeutic applications. Using nanoparticles and controlled release concepts, we apply discrete nanostructures to deliver chemotherapeutics for cancer therapy, nucleic acids for gene therapy, and antigens and immunoadjuvants for immunotherapy. Using nanofibers and nanopatterned substrates to create a biomimetic microenvironment, we apply continuous nanostructures to direct stem cell differentiation or generate transdifferentiated cells for cell therapy.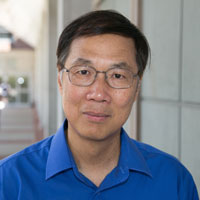 Our current research is to integrate the technologies described above to pursue direct cellular reprogramming for regenerative medicine, particularly leveraging on our nonviral gene delivery and biomaterials expertise to generate cells that can be translated. Direct cellular reprogramming, or transdifferentiation, where adult cells are converted from one lineage to another lineage without going through an intermediate stem cell-like stage, represents the next frontier of regenerative medicine or tissue engineering. An example would be the direct conversion of adult cells such as fibroblasts or endothelial cells into functional neuronal cells. Neurodegenerative diseases are responsible for an enormous proportion of global morbidity and mortality. There are currently no effective treatment options. Neurodegenerative disorders such as Alzheimer's and Parkinson's disease are characterized by extensive cell death. Cell replacement therapy is an attractive long-term alternative to pharmacologic intervention or deep brain electrical stimulation. However, procurement of the appropriate cells for therapy has long been an insurmountable challenge. Embryonic stem cells (ESC) can be differentiated into functional neurons but safety and ethical issues are significant barriers. Induced pluripotent stem cells (iPSC) can sidestep the ethical issues but the risk of teratoma formation persists. The generation of a safe source of autologous human neurons would represent a transformative cell therapy against intractable neurodegenerative diseases. In addition to generating neuronal cells, we have used this direct cellular reprogramming approach to derive myocytes from fibroblasts (Figure below) and functional smooth muscle cells from human endothelial progenitor cells.