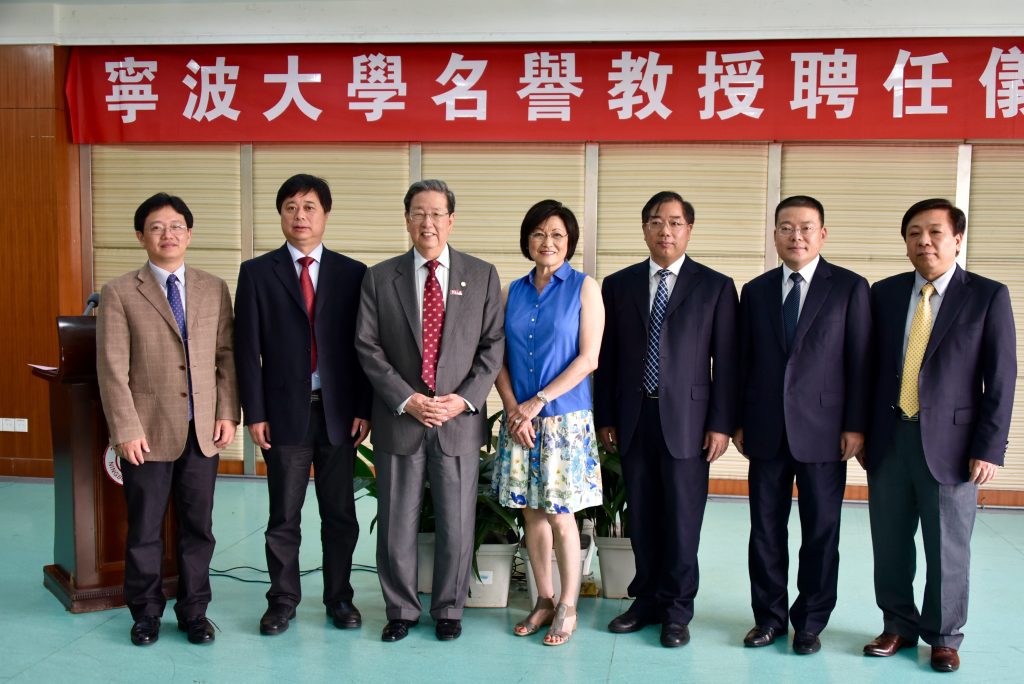 Earlier this year, 
President Manhong Shen
of Ningbo University honored 
Dr. Savio Woo
with the appointment of Honorary Professor at Ningbo University. Dr. Woo also received the honor of Honorary Professor from Zhejiang University, the #3 University in China. Dr. Woo will present an Honorary Professorship lecture in the Spring of 2016. Both Universities have asked Dr. Woo to collaborate with their Biomedical Engineering Center and Musculoskeletal Tissue Regeneration Research Center, respectively. As part of the Ningbo and Zhejiang communities, Dr. Woo will also serve as an advisor to their Centers. These collaborations are a good beginning to work together for the  betterment of Ningbo University.