In Loving Memory of Mr. Antonia and Mrs. Ho-Tung Cheong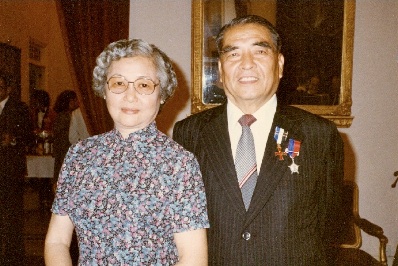 With the support of friends and family, an endowment has been established to honor the memory of Mr. Antonio and Mrs. Ho-Tung Cheong, the loving parents of Mrs. Pattie Woo. The purpose is to offer annual scholarships to worthy undergraduate students in their education of biomedical research. Scholarship winners will have the unique opportunity to do hands-on research in state-of-the-art laboratories under the mentorship of experts in the field of biomedical research.
We are happy to report that with strong support from family and friends, the endowment currently reached $35,725. We encourage you to consider making a donation to this special memorial.